Manila, Philippines – The original members of Filipino pop-rock band Side A reunited on January 30, 2021 for an online benefit concert, which successfully raised funds to sponsor Alpabasa subscriptions for more than 200 kindergarteners in public schools.
The virtual concert, dubbed "Calesa: Side A Redux," was produced by Ateneo de Manila University Batch '88 in partnership with ABS-CBN KTX Technology and CarloPacific.com by Forex Cargo Inc.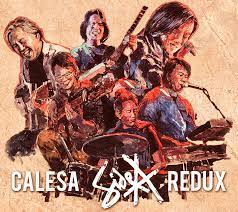 Proceeds went to Learning Lion Books, Inc., PJPS, Tanging Yaman Foundation, Inc., JesuitAid, and the Jesuit Volunteers Philippines.
Learning Lion Books, Inc. will use the funds in support of their advocacy to help Filipino children learn to read in the new normal, through the Alpabasa Reading Program available at www.alpabasa.com.