Manila, Philippines – With the help of YogaPlus PH, over 300 kindergarten students in public schools will receive an online subscription to the Alpabasa Reading Program this coming school year 2021 to 2022.
Yogaplus held the 1-day fundraising event, "Yogaplus 2021 Yogathon," from 8 AM to 8 PM on January 16 with back-to-back classes facilitated by Cookie Pido, Ryan Chester, Ria Tirazona, Rita Robina, Dinah Salonga, Jayme Timbol, Ronnie Fernandez, Kat De Castro, Aisa Locsin, Teetap Dadia, and Sheila Alon. Apart from the donations made by the participants, the YogaPlus trainers gifted their professional fees to the cause as well.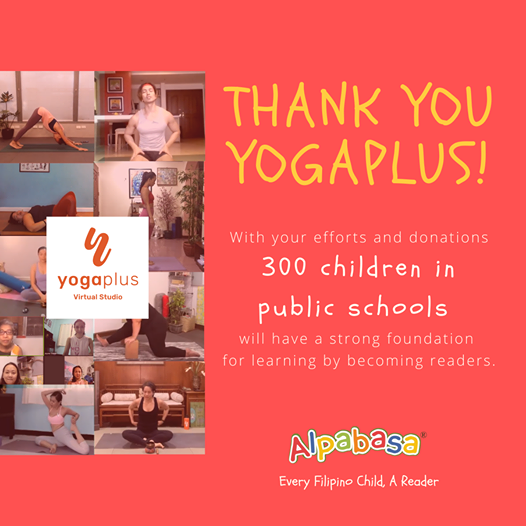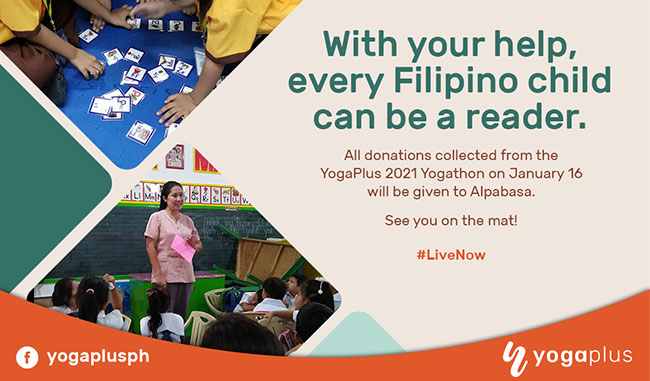 Alpabasa's vision is for Filipino children to learn to read and eventually read to learn, so that they can have a chance at a better future. The virtual Yogathon became an opportunity to help make that vision a reality.
YogaPlus PH indeed proved that yoga is not only a practice for oneself but also for others. Thanks to them, another batch of kindergarten students will gain access to online reading materials that will foster their love for reading and open a new world of possibilities. Not only did YogaPlus share the real life-changing power of yoga to the participants, but they helped change the lives of Filipino children in public schools as well.